---
PROGRAMS TYPES

---
"Hoo" Haven has programs to fit anyone and everyone from 3 to 105. 
Programs for the very young 3-6 years old are 20 to 30 minutes,
1 bird Plus Programs are  40 minutes long.
2 bird Plus Programs are 50- 1 hour
The Pelican Program is  50 minutes to 1 hour.
The Eagle Program is 45 minutes to 1 hour.
There is the Newer Owl and Treasure Hunt Program that can easily go 1 hour and 20 minutes.
We also have The Tortoise and The Hare Program.
Programs
"Hoo" is known for their enthusiastic Bird of Prey Programs.  We love what we do and it shows.  "Hoo's"  statement is Bring the "Field Trip" to you.
Get your programs booked now for any group or School Group.
Let everyone see Birds of Prey up Close and Personal with lots of fun facts.
---
Spring Tours of the "Hoo" Haven Compound start June 1st and run thru August 10th. 

Tours will start at promptly at 11:00 AM and 2:00 PM Tueasday through Saturday. Please arrive early, you must be ontime, bring your camera. Adults are $10 and everyone under 12 years old is free.  The tour takes approximately one hour.  You will get to see Eagles, Hawks, Owls, Pelicans and more as animals and birds come in  for rehabilitation  and are readied and released.


Be watching the web page for up-dates and added information
Please remember we are available for private tours, birthdays, anniversaries and surprises.   We also have a beautiful Gazebo that individuals use for gatherings.  
---
"Hoo" Haven Wildlife Tours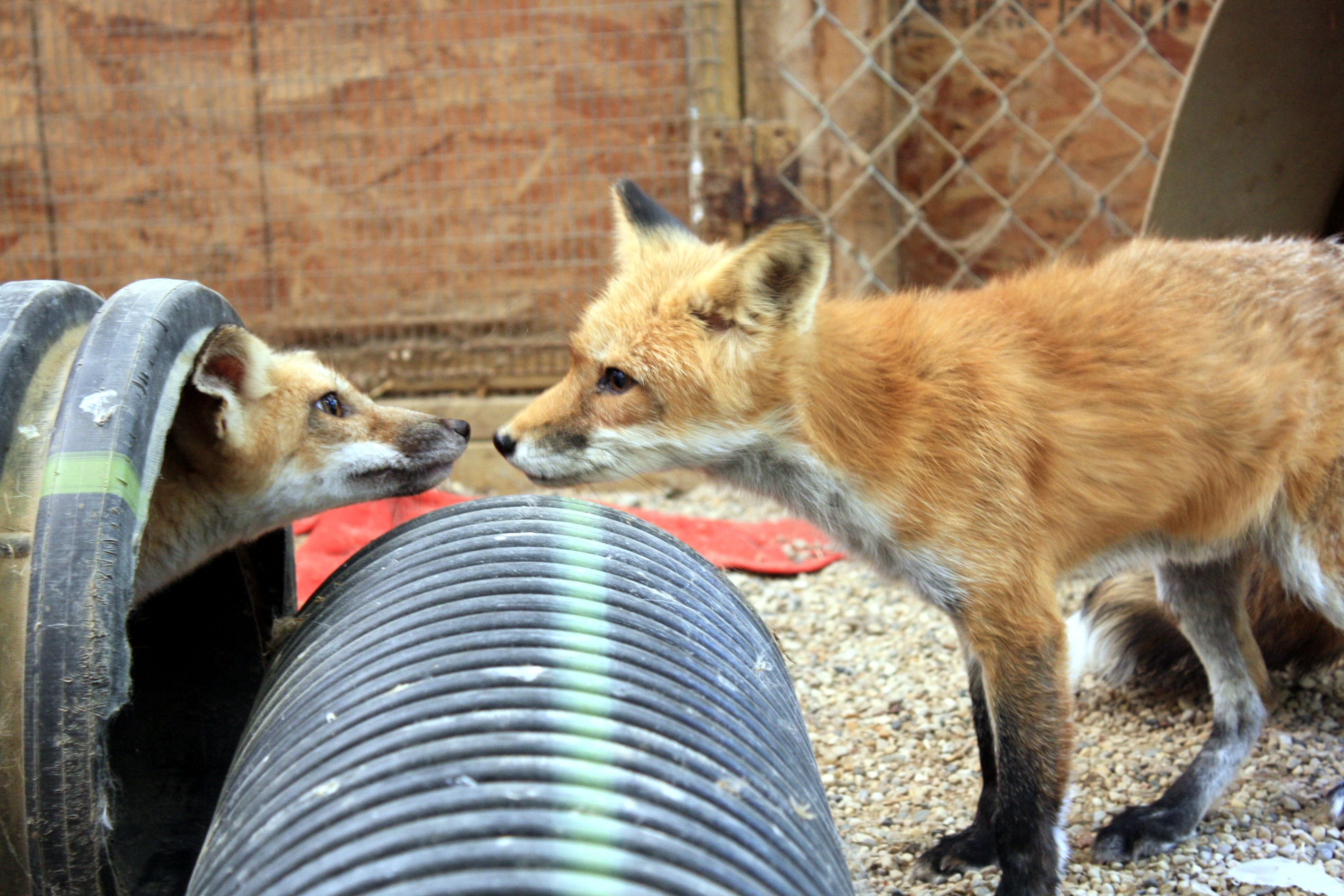 Come and see what is in your own backyard while learning how you too can help.   We are all part of Mother Earth and her fragile balance and yes one person can make a difference.
The Tour takes a little over one hour.  Plan on asking lots of questions, we love to answer them.   Wear comfortable shoes and the layered look depending on the weather.   Cameras are permitted.
At the end of the Tour you can visit "The Gazebo" where we have items specially made for "Hoo" to purchase to help support us.
As my husband says "if a picture is worth a thousand words then  an animal is worth a thousand pictures. 
"Hoo" Haven Wildlife and Educational Center
10823 Cleveland Road
Durand, IL   61024
---
School starts soon. Tell your techers you would like a "Hoo" Haven Program and to do a collection to qualify for Community Service Hours for school and have fun.
Do you want Marshmellow the Pelican, Indy the Harris Hawk or more.
Call early 629-2212 and leave a message.
---
---
Three scenes from the annual Barnes & Noble Program.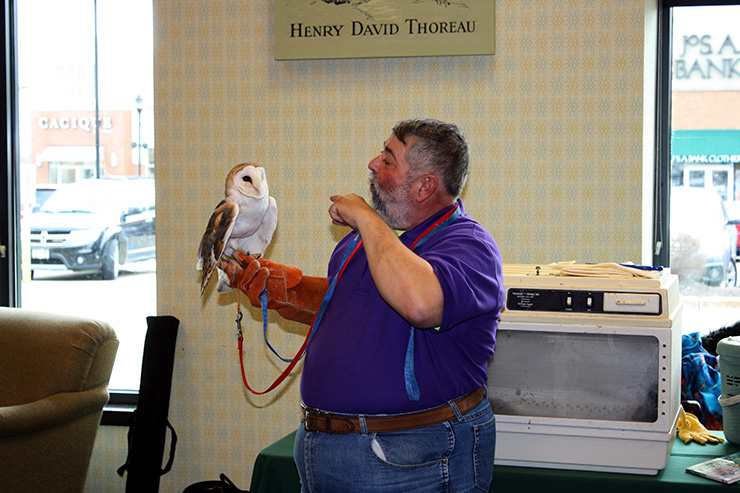 ---
---