---
If you would like to donate directly to "Hoo" Haven, a 501c3 tax deductable donation, feel free to use the button at the left to donate using a credit card or your PayPal account.

Thank You so much for supporting the Animals.

Karen & Steve Herdklotz
---
Hoo Haven's Open House
Put it on your calendar, November 5th from 1pm to 4pm. 
There will be super food, games, animals and more.  Come and enjoy the day and support "Hoo" Haven.
---
A Tribute To "Snuggles"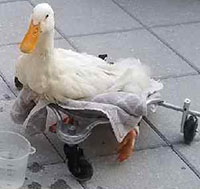 With pain in my heart but peace, I need to tell all of you that, in the early hours of this morning "Snuggle" passed away. 
She was resting comfortably on her towel on my kitchen floor.  Yesterday she had played outside in her wheel chair enjoying the sun.  Then after she was brought in she ate her usual dinner of hamburger plus.
While I sat and petted her  this morning I was glad for all "Hoo" had done for her.   I was so glad that  all of you had been there to help her with "Hoo" to  have a good life at the end.
For those who did not get to see her she was so proud and hot when she sat in her wheel chair and making herself go with her prosthetic.
I tell individuals who call if they have dropped off something to find out how it is, that if it passed at least it was loved, warm and fed.   I believe we would all like to pass like that.
She brought so many individuals together here and all over to one common goal of helping Snuggles who touched so many lives.    It not only helped her, but all who gave and all the hearts at "Hoo".
Thank you to all of you and God Bless all who helped.
Karen
---
---
Independence is Recovering
Independence at Hillcrest having his pin removed

Sleep well while we do this.
---
Wine Tasting Event

The Wine Tasting Event of April 6th was a fantastic success.  We had over 110 individuals who came  to show their support of Hoo, our work and Captain Jack. 
The event raised a little over $7000.  The Zavius Jewelry raised over $1200 by itself.  
There was Shirts, Jewelry and pictures to buy and more.  We had many individuals watching from the windows to watch the event.  Prairie Street Brew House was awesome and very attentive to all our needs.  If you ever want to hold something it is a great place.
For all that missed it this year, maybe we will see you  next year.   We have already been asked if we will please hold another.
I hope everyone enjoys the photos.  This is just a small sample of the good time had by all. 
Karen and Steven
"Hoo" Haven
---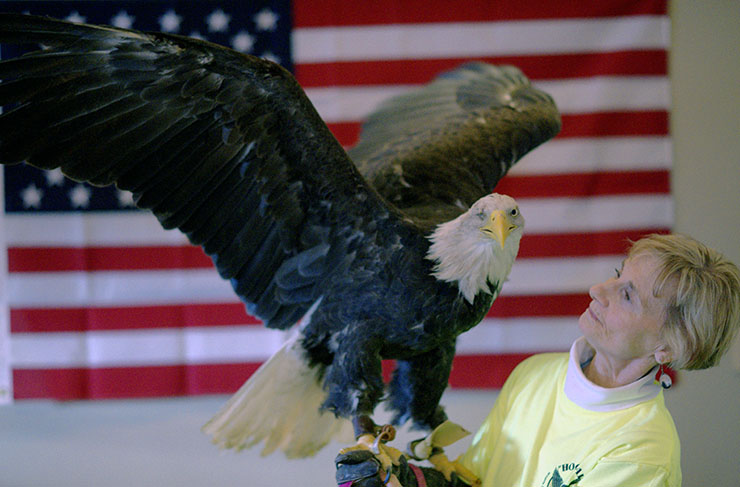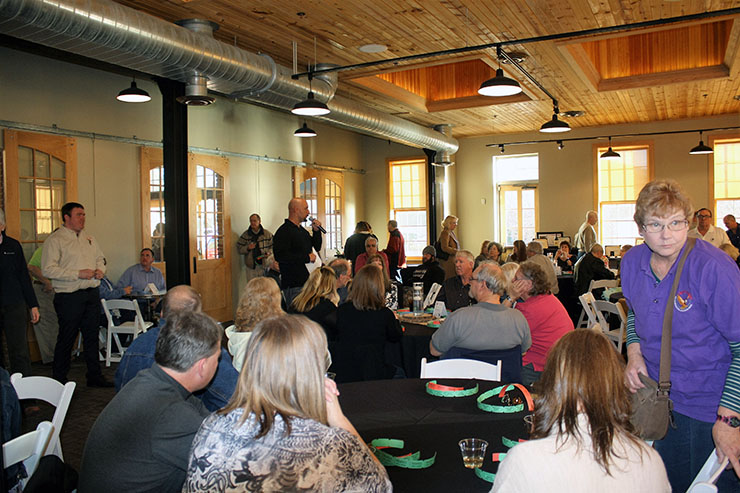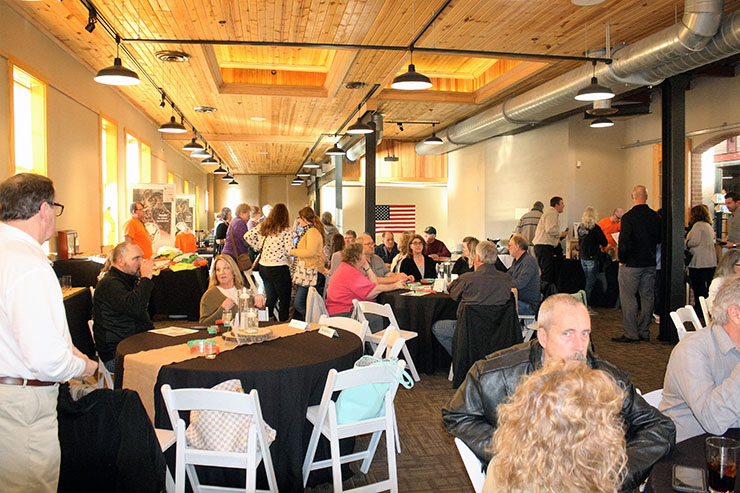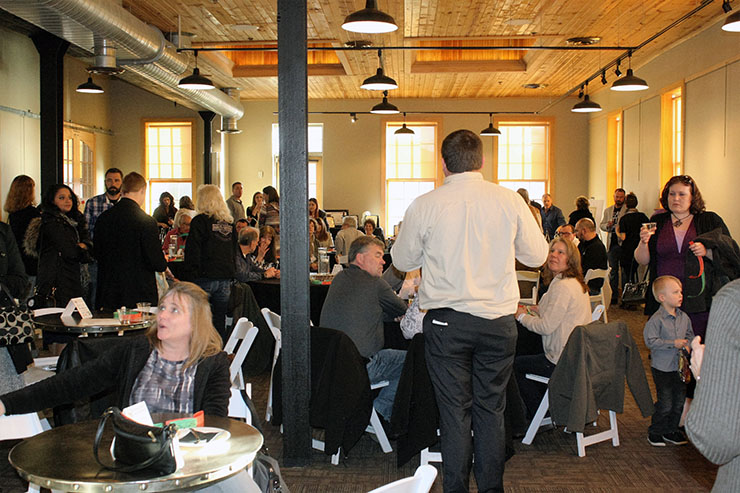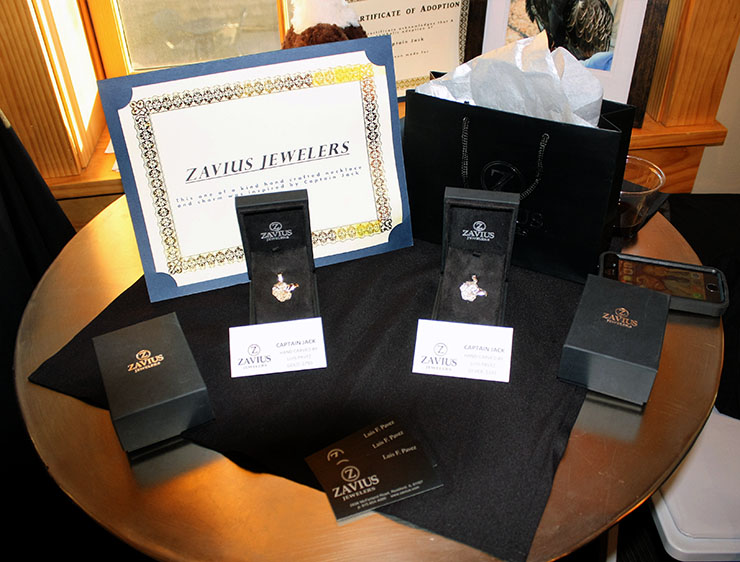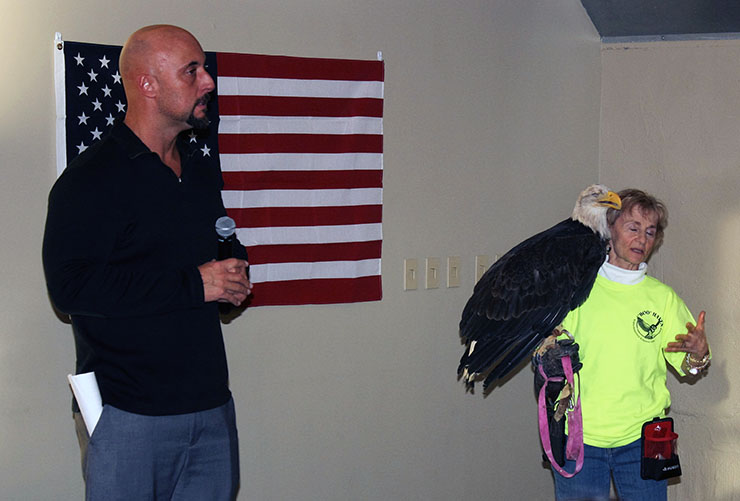 ---
---
WE have had 3 Eagles, 6 Great Horned Owls and Hawks brought in the last 8 Days.
Help us feed them, click on the Eagle above and donate to help us cover the feed and Vet bills for the birds and mammals brought in daily.


.A Loon taking advantage of Hoo Havens Aquatic Area.
---
| | |
| --- | --- |
| | Click on the WTVO 17 to the left to see the latest "Hoo" News |
---
---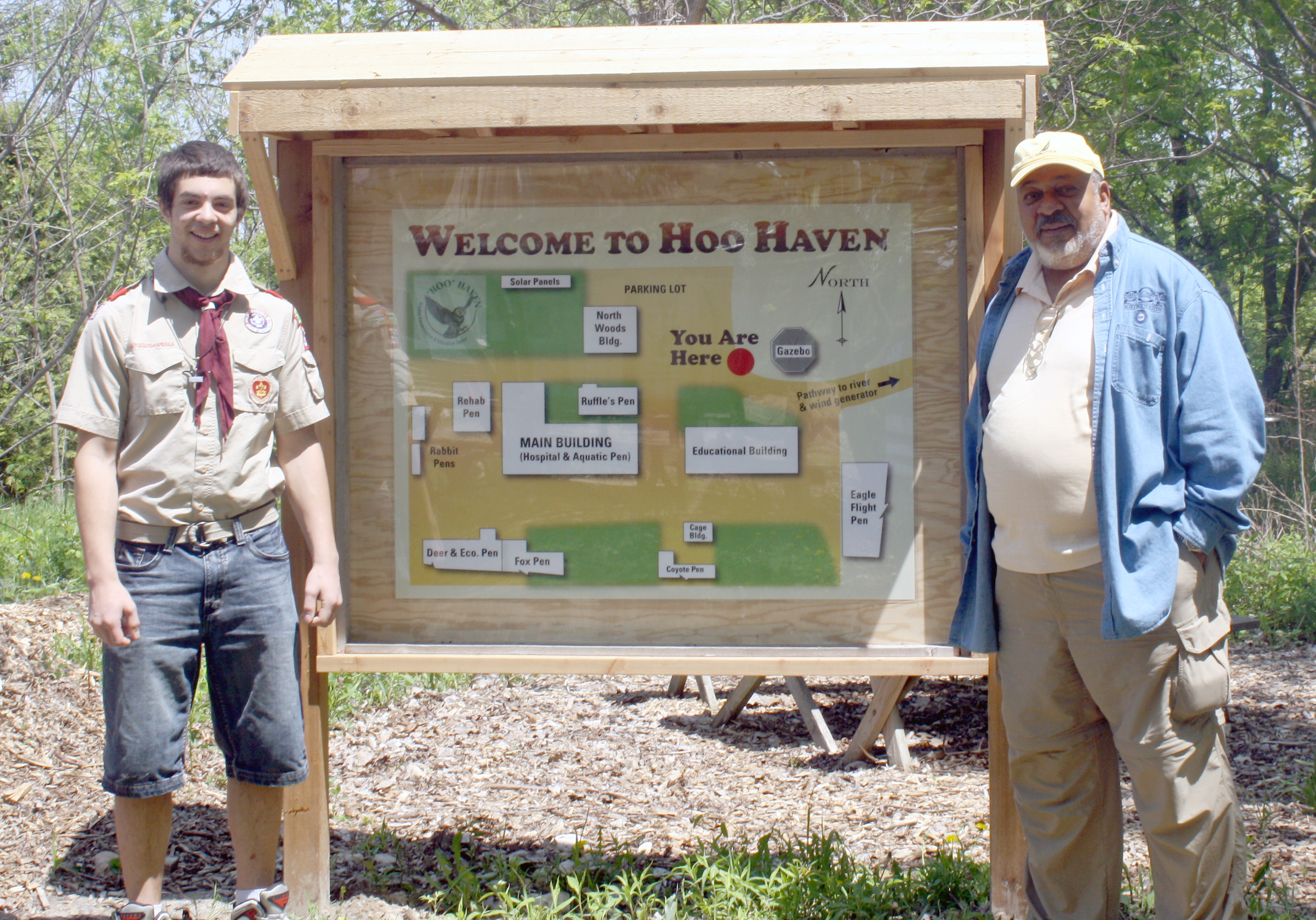 Eagle Scout
Here is Calab Benson and his grandfather Charels. Calab did a great job on his Eagle Scout Project. We now have a map of "Hoo" and all the buildings have signs. He and his grandfather did a great job.
He is from Troop 23.
Great Job.
---